Sponsored by: The Torat Emet website is sponsored in memory of Marcie Gilbert through the generosity of Larry Gilbert
The Torat Emet website is sponsored in memory of Marcie Gilbert through the generosity of Larry Gilbert
Weekly Emes February 19 - February 25, 2021
02/18/2021 07:01:49 PM
February 19 - February 25, 2021            7 Adar - 13 Adar, 5781
Shalom!

Welcome to Congregation Torat Emet's weekly Emes, all the news and happenings at the shul and around the community. Enjoy and Shabbat Shalom!
Office Hours

Monday-Thursday
9:00am - 4:00pm

Friday
9:00am - 1:00pm
Jay and Jeanie Schottenstein, Board Chairs
Gary Blumberg, President
Betsey Lane, Vice President
Stephen Lessnick, Vice President
Stuart Appelbaum, Secretary
Michael Broidy, Treasurer
Dr. Michael Blumenfeld, Past President
Rabbi Howard Zack, Rabbi
Rabbi Ari Neuman, Associate Rabbi
Frances Gellman, Office Manager
Jorge Flores, Facilities Manager

                     

Friday
7:00 AM   Shacharit
5:50 PM   Mincha 
5:54 PM   Candle Lighting

Shabbat
9:00 AM   Shacharit
9:45 AM   Zachor reading following the Torah portion
11:00 AM Zachor Reading*
11:15 AM Zachor Reading on back patio by parking lot*
12:00 PM Zachor Reading*
Be sure to have seudah shlisheet at home
5:30 PM   Zachor Reading*
5:45 PM   Mincha at shul
6:55 PM   Shabbat Ends

*Pre-registration is not required for the 11:00am, 11:15am, 12:00pm and 5:30pm Zachor readings
Calendar Corner

February 25th
Fast of Esther & Erev Purim
February 26th
Purim Day with Seudah Takeout & Zoom Kahoots!


Mazel Tov!
to Aaron Shatz on passing his 7th Actuary Test
Refuah Shleyma
to Lawrence Binsky, Helene Lehv, Steve Mathless, Steve Shulman, Stuart Weltz and Ely Zofan
Condolences
to Sarah Blumenfeld and family on the passing of father, Shlomo Meirson
Donations

CAPITAL CAMPAIGN
in commemoration of the yahrzeit of
mother, Belle Wolpert from Francine & Herb Greff

CHESED FUND
in memory of
Shlomo Meirson from Michele & Andy Bernstein & family,
Shlomo Meirson from Nancy & Ken Supowit

RABBI'S FUND

in memory of
Shlomo Meirson from Millie & Ted Blumenfeld
Loreen Ruth Libster from Weisfogel, David & Rochell
matanot le'evyonim
from Nancy & Ken Supowit, 
from Lisa & David Eckmann
from Meri & Ed King, 
from Laurie & Michael Levison,
from Yael & Perry Vernikoff,
from Rochell & David Weisfogel

SYNAGOGUE FUND
in appreciation of receiving an honor
from Sara & Alan Shatz
in memory of
Shlomo Meirson from Marcia & Bob Hershfield,
Shlomo Meirson from Rachel & Ben Metz
Happy birthday this week to:
Melanie Schottenstein, Sara Shatz, Harriet Weinberg, Dora Kopp, Lisa Eckmann, Shmuel Metz, Josh Kopp, and Mel Perel
Yahrzeits for this week are
Lillian Sniderman, mother of Sharan Levy
Sophie Green, grandmother of Eric Schottenstein
Amalie Hack, grandmother of Benjamin Metz
Dr. Milton Levitin, step-father of Michael Schiff
Manny Mittelman, grandfather of David Kohn
Kenneth Scott Garlikov, son of Donald and Eydie Garlikov
Barry Horwitz, grandfather of Wendy Horwitz
Edwin Schottenstein uncle, of Eric Schottenstein
Abe Abromowitz, grandfather of Hillard Abroms; great grandfather of Stacy Bandler
Thank you to to 


 
for their financial assistance in reopening the synagogue for services, and partnering with us to provide our security for Shabbat and Holidays, and for 
Donate to their annual campaign here.
Important Information for Parashat Zachor this Shabbat
Dear Members and Friends,

One of the 613 biblical commandments is to remember the evil deed of Amalek as we left Egypt and entered the desert on our way to Mt. Sinai to receive the Torah. This obligation is incumbent upon all Jewish men and women over the age of Bar and Bat Mitzvah. We fulfill this commandment by reading the passage of Zachor, "Remember what Amalek did to you…" (Devarim 25:17-19), this coming Shabbat.

For those who are able and comfortable to leave their homes and come to shul, we have arranged for several times on shabbat for you to hear this brief but important passage.

You may sign up and come to regular Shabbat service if space is available.  We will begin reading the Torah at approximately 9:45am and will recite Parashat Zachor at the end of the Torah reading as usual.

There will also be a second reading following services at approximately 11:00am.

A third reading will be available at Noon for those with children at home to allow their spouses to come to shul and hear the reading.

A final reading will be available at 5:30pm, 15 minutes before Mincha.

If you are in quarantine or otherwise cannot be in shul this Shabbat, you may fulfill your obligation with the Torah reading on Purim Day.

You only need to sign up if you will be attending Shabbat morning services.

No signup necessary for the other readings.  Please arrive on time.

Reading Schedule:
During Shabbat morning services.
11:00 am
12:00 Noon
5:30 pm

Dear Friends and Members,
 
As we approach the joyous celebration of Purim, I wish to remind you of the central importance of providing support for those who do not have the funds to make a proper Purim seudah.  It is important that you fulfill the mitzvah of matanot l'evyyonim by giving tzedakah to at least two needy individuals on Purim.  If you cannot, or are uncomfortable giving directly to a local person, you can make a donation to the Rabbi's Discretionary Fund and I will distribute a portion of those contributions locally on Purim day.  I will also send a portion to several established institutions in Israel that provide for hungry and needy Israeli families and children.
 
Rabbi Shlomo Ganzfried in the Kitzur Shulchan Aruch writes, "It is better [and more praiseworthy] to increase the amount of money given for matanot l'evyyonim than to enlarge one's Purim meal or increase the amount of mishloach manot that one send's to friends; for there is no greater joy and splendor before the Holy One Blessed is He than to gladden the heart of the poor, the orphaned and the widowed." (142:1)
 
May you have a Purim Same'ach,
 
Rabbi Howard Zack

Click here to make a donation


_________________________________________________________
_________________________________________________________
Click here for an important Message from Torat Emet, Ahavas Sholom, Beth Jacob, Kollel and CTA Rabbinic Leadership regarding COVID-19
_________________________________________________________
Would you like to get real time Torat Emet notifications, hear about volunteer opportunities, and share cheerful tidings and thoughts with fellow Torat Emet members here and in Israel?

Then join the

T.E.amwork

WhatsApp already!

Do not let COVID-19 restrictions keep you from having meaningful and uplifting social and informational conversations (no politics allowed) with your Torat Emet friends.  We look forward to hearing from you.

If you need assistance in signing onto the WhatsApp Group please contact the Torat Emet office.
_________________________________________________________
_________________________________________________________
High Street Synagogue
an Affiliate of Torat Emet
The High Street Community is a project sponsored by Jonathan and Nicole Schottenstein, and led by Rabbi Ari Neuman, for young professionals looking for meaningful Jewish experiences and fun ways to meet other young Jewish adults.  The program's goal is to help its participants learn about Judaism in a way that is exciting, enjoyable, open, and welcoming to others no matter their background.
For more information, or to sign up for HSC events and e-mails, please contact Rabbi Neuman at rabbineuman@toratemet.org
or call the office at 614-238-6778.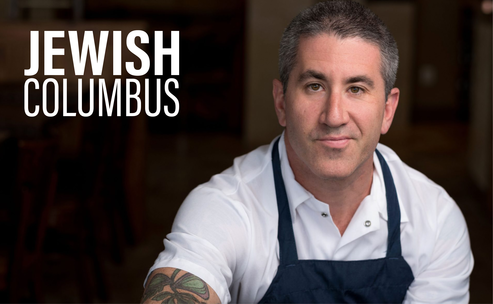 JewishColumbus has your Passover holiday planned!
 
Free Gourmet Virtual Cooking Demonstration
with award-winning chef, Michael Solomonov
March 16, 8 pm EST
 
Learn to make Charoset, Mina with Ground Beef, Cardamon and Coffee and one more dish (to be announced soon!) with Michael Solomonov, Executive Chef and Co-owner of Zahav and the 2019 James Beard Foundation award winner for Outstanding Restaurant. He will dazzle for sure!
 
To register, please visit: http://bit.ly/passover2021
 
For more information about the event, please contact Lisa Wein, Director of Donor Experience at 614-559-3207 or lisa@jewishcolumbus.org
{{shulcloud_footer_left}}
{{shulcloud_footer_right}}
Thu, June 1 2023
12 Sivan 5783
Today's Calendar
Shacharit

: 7:00am
Mincha/Maariv

: 7:00pm
---
Friday Night
Mincha/Maariv

: 7:05pm
Early Candlelighting

: 7:25pm
Shabbat Day
Upcoming Programs & Events
---
This week's Torah portion is

Parshat Nasso
Shabbat Mevarchim
View Calendar
Zmanim
Alot Hashachar
4:22am
Earliest Tallit
5:05am
Netz (Sunrise)
6:05am
Latest Shema
9:47am
Zman Tefillah
11:02am
Chatzot (Midday)
1:30pm
Mincha Gedola
2:07pm
Mincha Ketana
5:49pm
Plag HaMincha
7:22pm
Shkiah (Sunset)
8:54pm
Tzeit Hakochavim
9:43pm
More >>
Thu, June 1 2023 12 Sivan 5783